CARYL HALLETT – STAINED GLASS ARTIST YORKSHIRE
I was born and raised on the beautiful North Wales coast where as a girl I developed a passion for art and design – inspired by the local land and seascapes. My upbringing sparked a lifelong interest in working with various tactile media including textiles, paint and eventually glass. After completing My degree at Loughborough University, I initially trained as a teacher which led to various leadership positions and allowed me to promote the integration of creativity into the curriculum in a number of primary schools.
A move to Yorkshire at the beginning of the century prompted a career change and I was now able to use her artistic passion and talent to forge a new role as a stained glass artist; I completed various specialist glass making courses around the country and also worked alongside a respected practitioner for a number of years before stepping out on my own in 2005.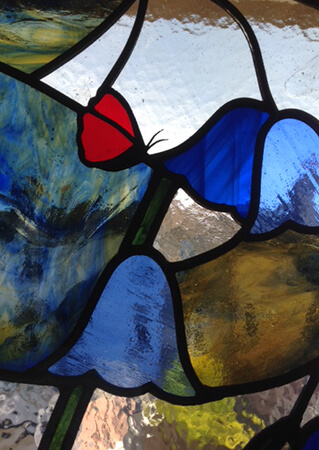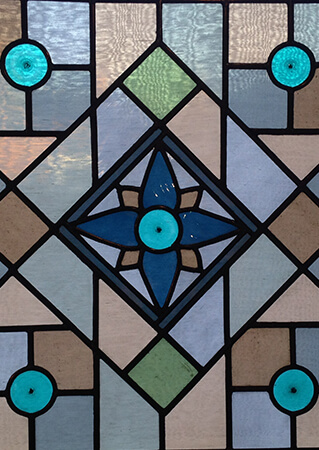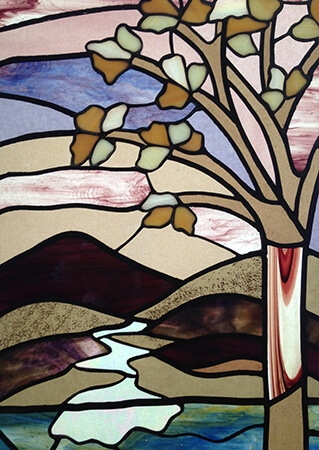 Since that time I have worked throughout the UK producing hundreds of commissions in residential, commercial and public spaces. I have become an established presence in the region and regularly displays my work at galleries, and on an annual basis at the Great Yorkshire Show, and the North Yorkshire Open Studios.
I love to work with stained glass because the medium allows me to simultaneously engage with both the physical and ethereal. Working with light and colour in this way is fascinating and inspiring. In manipulating the material elements of glass and lead, I can explore their potential in representing ideas, observations and styles.
The fusion of light, lead and beautiful glass...