Stained glass can be produced as windows or as individual art pieces. These are best viewed against natural light or with background illumination. They can be fixed, or can hang or can stand free on their own as items to be admired and enjoyed. Each piece is individually commissioned and those highlighted in this portfolio provide examples of what can be produced.
Due to the bespoke nature of my work each commission will generate its own particular cost depending on the design, the intricacies of the workmanship, the techniques involved and the quality of the glass selected.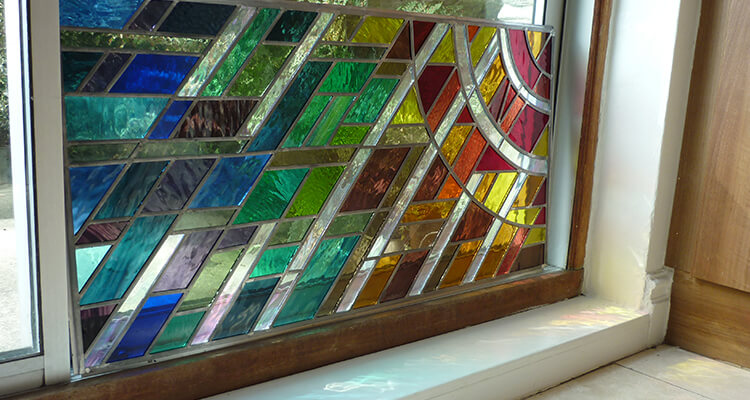 First contact and meeting
Usually this is an informal telephone chat about location, function and outine budget. Then the client is invited to my studio to get  feel for my work and meet me if they wish to.
A great deal of emphasis is placed on understanding the requirements of the client by visiting their homes, premises or the public space. This is an important step to assess light levels, preferred styles and techniques, function of the proposed installation and the impact of its immediate environment. I will usually take initial measurements and photographs at this stage.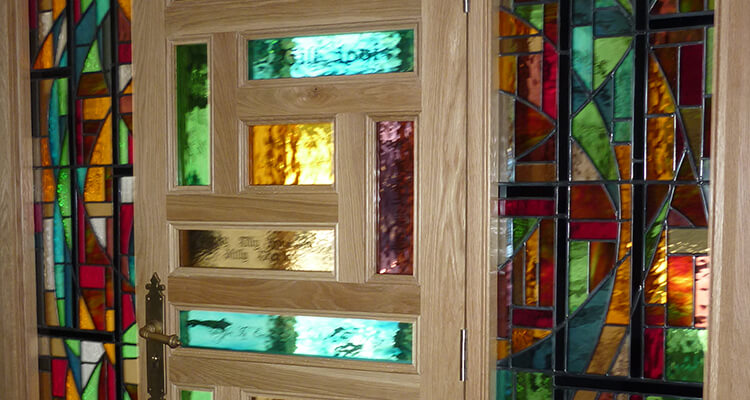 Research
Very often the location and function of the installation will inform elements of the design. There may already be some glass work in home that will need to be complimented; there could be some significant history to the area or building that will need to be referenced; or clients might be inspired by particular styles and colours.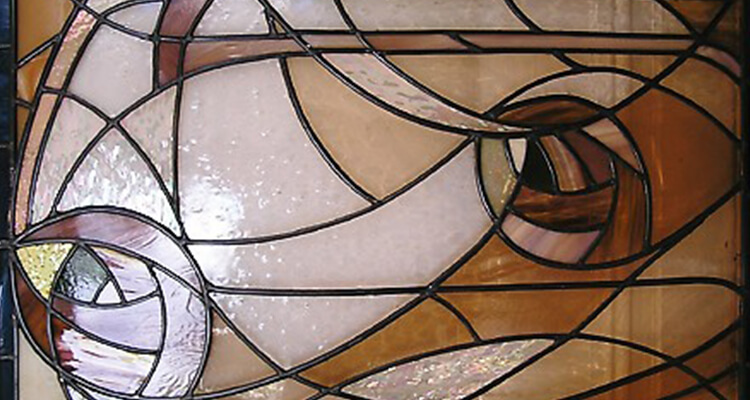 Consultation with the audience
I welcome input from the client at all stages. I am happy to gather ideas in a number of ways including collecting drawings in school workshop sessions or referencing personal histories and even curtain fabrics!
Design
Having collated all relevant ideas and information I begin developing a design for the project. I produce a detailed colour design (usually at one-tenth scale) with supporting detail regarding techniques, effects and significant references. I then encourage feedback on the design and adapt it if necessary until the client is satisfied and we have agreed on a final design. If at this point the client decides against proceeding a design fee is applied and politely requested.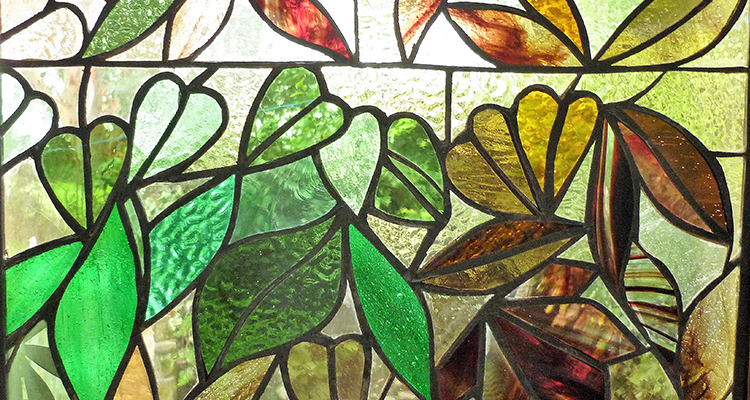 Contract
Once the design, glass choice, techniques, measurements, budget and timescales are agreed a simple contract is signed and a deposit is paid to secure the commission.
Manufacture
I undertake all the work involved in the making of the commissioned piece in my studio. This way I keep control of the process, assure the quality of the workmanship, and adapt and improve the outcomes at all stages.
The fusion of light, lead and beautiful glass...