The fusion of light, lead and beautiful glass
Caryl Hallett Stained Glass Yorkshire
Winter 2023:
The COMMISSION element of my work is suspended at the moment. My WORKSHOP programme has some availability for 2023 from April, so please do get in touch if you are interested.
From my studio in Harrogate, North Yorkshire, I provide a full design and make service to create bespoke contemporary and traditional stained glass art and installations for both private and public settings, including schools, museums and commercial space.
Using traditional methods and craftsmanship, My installations are both functional and works of art. My work is often abstract, inspired by nature and by the beauty of the glass itself.
As qualified teacher, I offer variety of workshops and courses where you can learn the basics of this wonderful craft. Whether you are a complete beginner or someone with experience, there is always a warm welcome at my studio to enjoy some creative time and make something lovely to take home.
.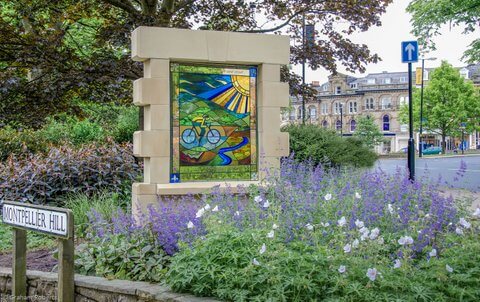 Tour de France artwork unveiling on Montpellier Hill – Harrogate
My work involves combining various processes to produce unique works for installation. Much of my work involves traditional stained glass methods using antique and machine-rolled coloured glass that is held together with lead.
This is sometimes combined with surface finishes onto glass with the application of coloured enamels and paint, and the introduction of etched and sandblasted techniques to create beautiful effects.
I strive to create the most appropriate interpretation of my brief, exploiting the exquisite brilliance of the medium and its relationship with light.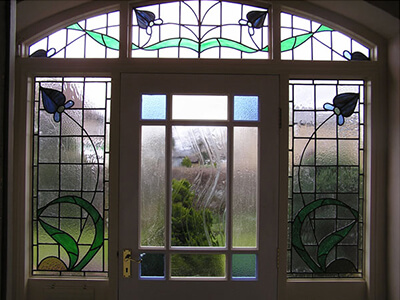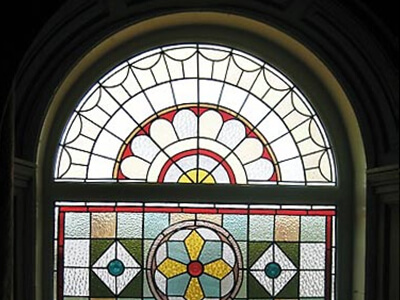 Illuminating enclosed space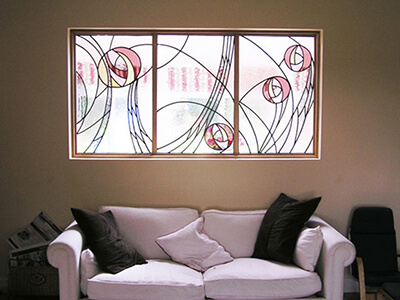 Obscuring unsightly views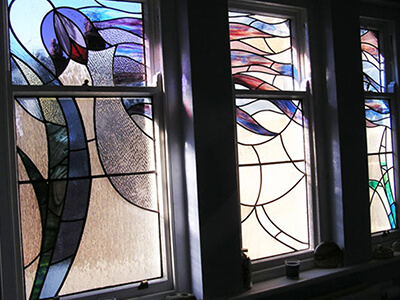 For the sheer beauty of it!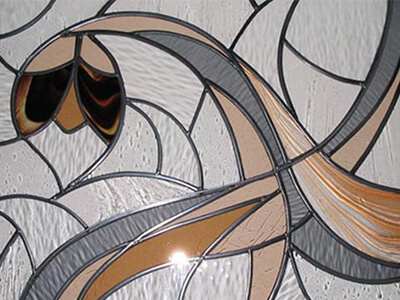 The fusion of light, lead and beautiful glass...